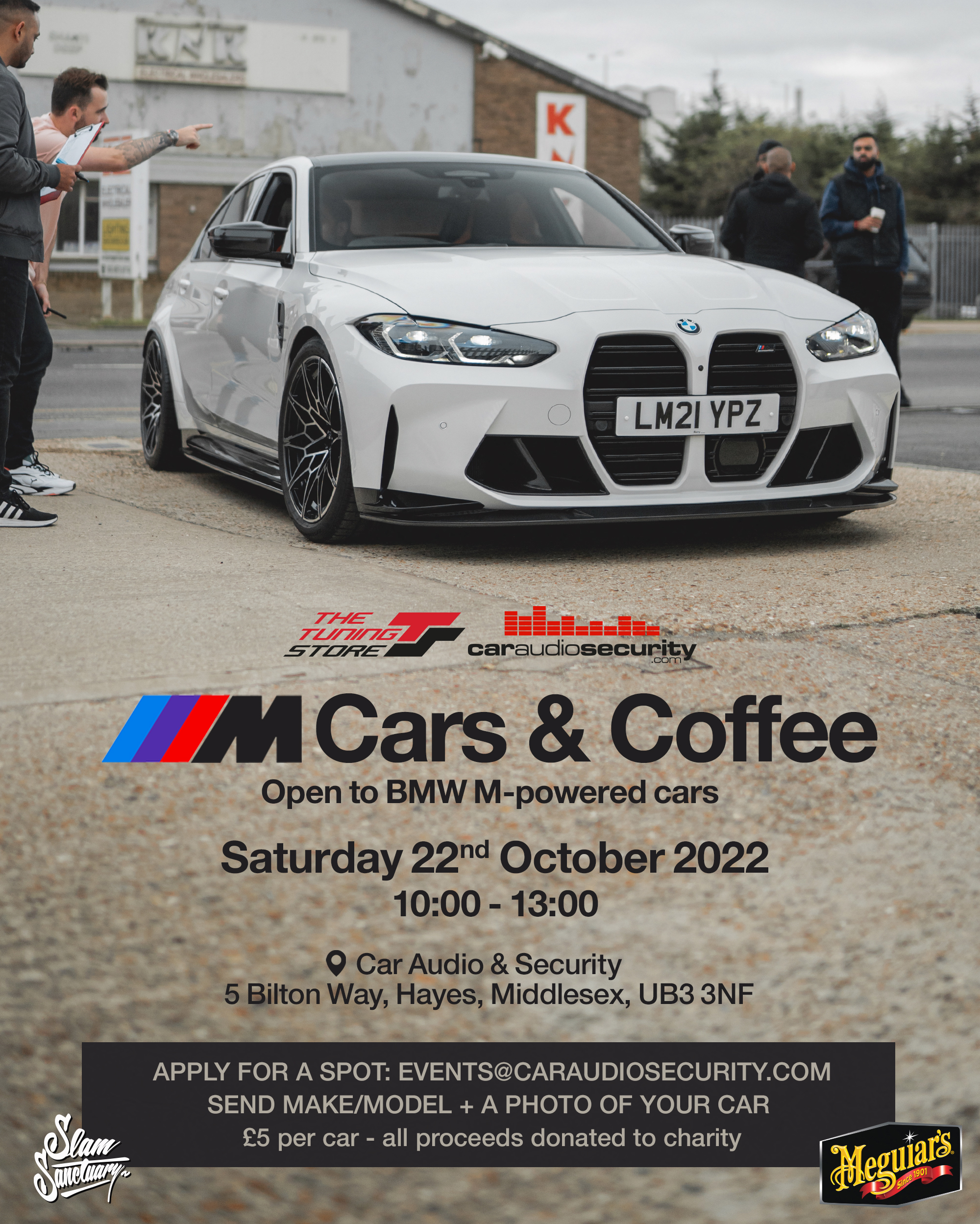 M Cars & Coffee 2022
22 OCTOBER 2022 - 10:00-13:00
£5 PER CAR
CAR AUDIO & SECURITY, BILTON WAY, HAYES, UB3 3NF
One year since our previous M Cars & Coffee meet, we are ready to fill our HQ with M-powered BMW's once again! Come down and experience a wide mix of M's, from classics to modern cars... along with like-minded enthusiasts and great coffee!
Please note, this event is open to BMW M-POWER cars only!
Hot drinks will be for sale on-site via Green Bean Coffee.
All proceeds from ticket sales will be donated to Car Audio & Security's designated charity at the end of the 2022 season.
THIS EVENT HAS ENDED
Thank you to everyone that attended! Have a look below at our show coverage.
If you missed this show don't worry, there's always something happening at Car Audio & Security. Check out our events page for all upcoming events.
WANT TO DISPLAY YOUR CAR? YOU NEED TO APPLY.
Please email us the make/model and a photo of your car to [email protected]. If accepted, we will reply to your email with a link to purchase a ticket.
The ticket cost is £5 per car. Passengers do not need a ticket.
WANT TO ATTEND AS A SPECTATOR?
If you only wish to attend as a spectator, you do not need to apply or purchase a ticket. However, if attending by car you will need to park on the road, somewhere in the surrounding estate as our car park will be full of display vehicles.