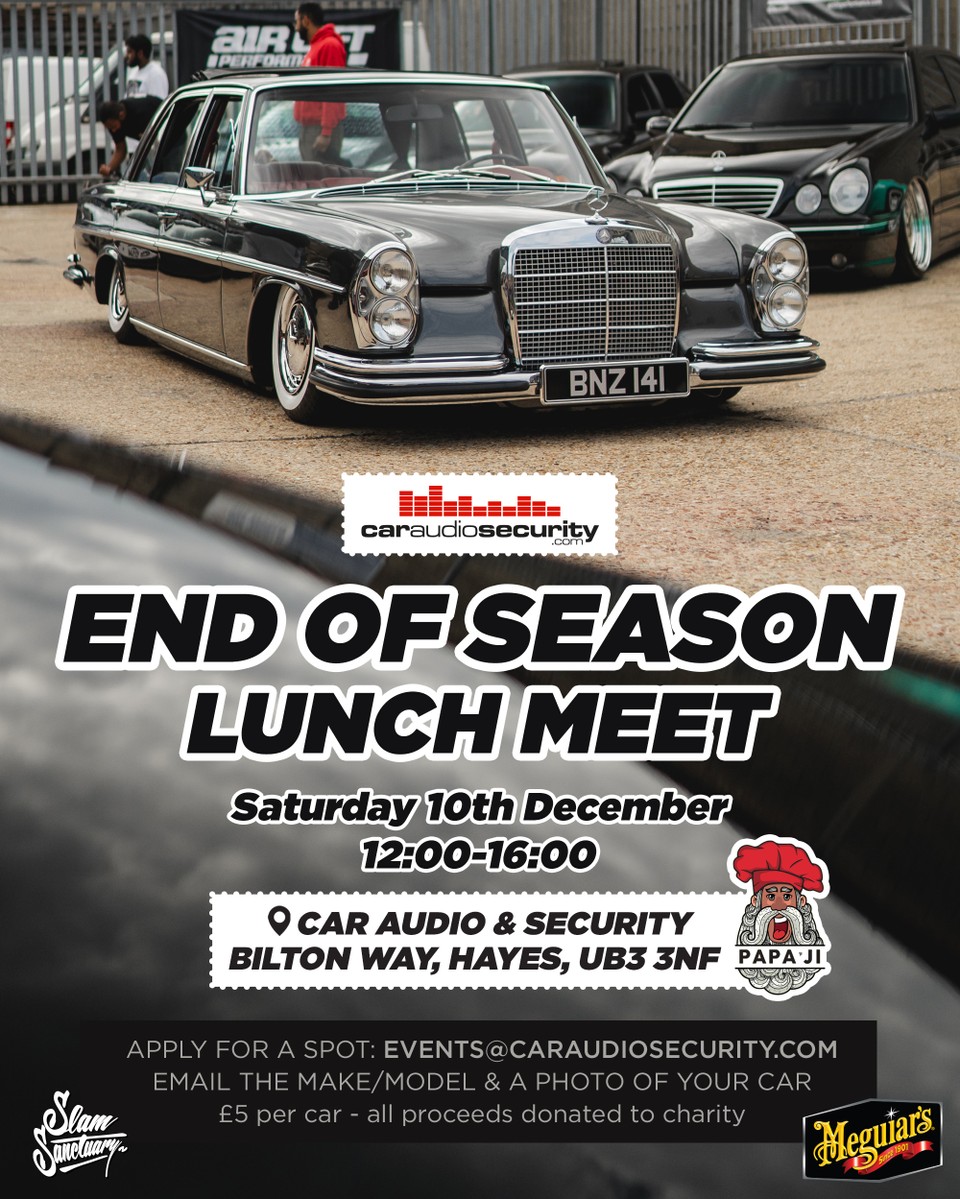 END OF SEASON LUNCH MEET
10 DECEMBER 2022 - 12:00-16:00
CAR AUDIO & SECURITY, BILTON WAY, HAYES, UB3 3NF
Join us for our final event of the year, here at CAS HQ.
We're welcoming anything and everything to make up a huge variation of vehicles.
Food will be for sale on-site via Papa Ji Food Truck. They offer a whole range of asian fusion street food such as burgers, wraps, wings, and more!
All proceeds from ticket sales will be donated to our designated charity at the end of the 2022 season.
Passengers and spectators do not require a ticket.
THIS EVENT HAS ENDED
Thank you to everyone that attended! Have a look below at our show coverage.
If you missed this show don't worry, there's always something happening at Car Audio & Security. Check out our events page for all upcoming events.
ALL DISPLAY CAR TICKETS SOLD OUT
WANT TO ATTEND AS A SPECTATOR?
If you only wish to attend as a spectator, you do not need to apply or purchase a ticket. However, if attending by car you will need to park on the road, somewhere in the surrounding estate as our car park will be full of display vehicles.