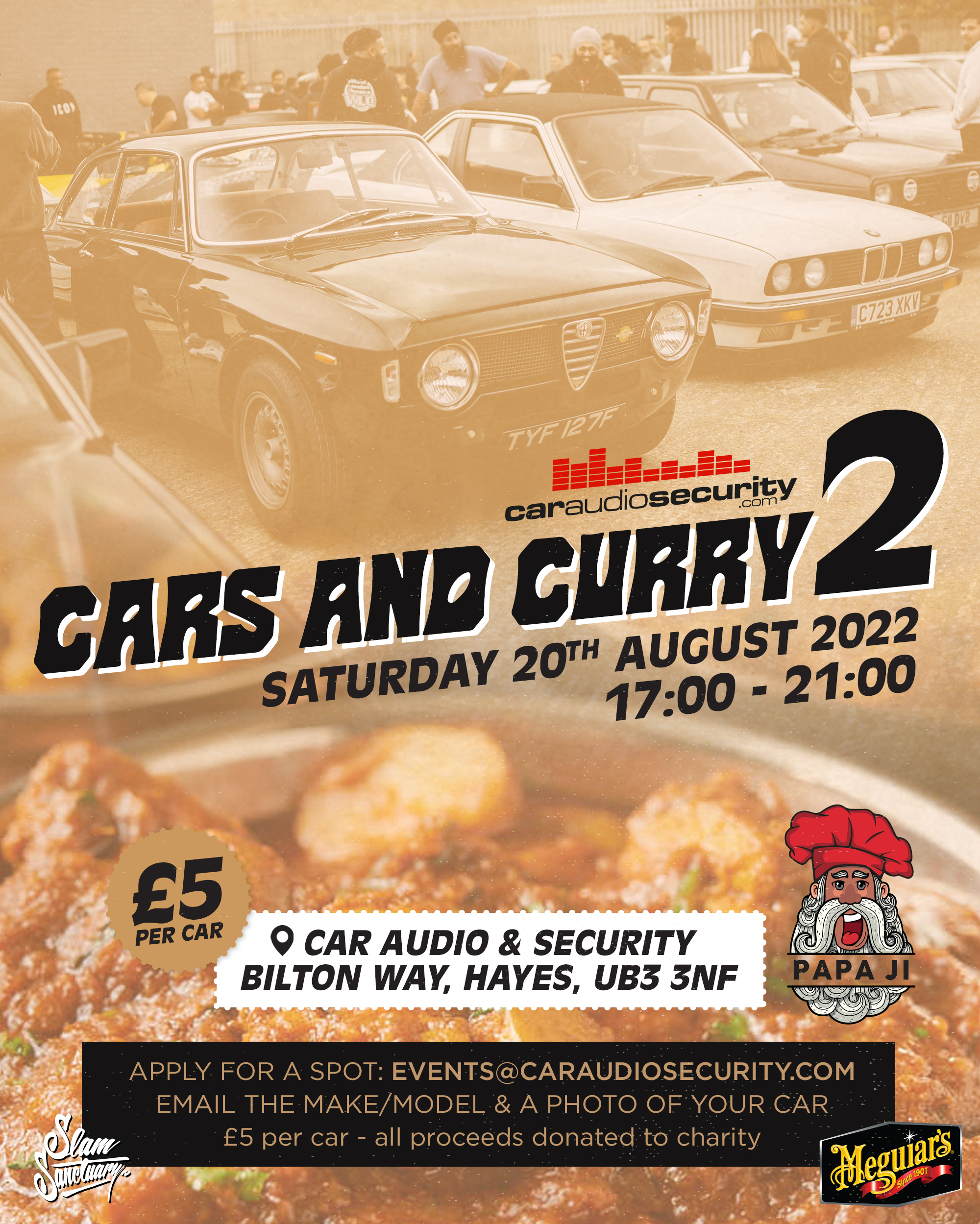 CARS & CURRY 2
20 AUGUST 2022 - 17:00-21:00
CAR AUDIO & SECURITY, BILTON WAY, HAYES, UB3 3NF

SOLD OUT
After a super successful event last year, Cars & Curry is back for round 2! Join us for an evening of awesome cars of all marques, great people and incredible food.
This event is open to ALL makes/models. We are limited to 60 vehicles so we will be hand-picking a variation of cars for an eclectic mix!
Food will be for sale on-site via Papa Ji Food Truck. The menu will include Chicken Curry, Lamb Seekh kebab naan wraps, Aloo Tikki, Paneer Spring Rolls, Chicken Wings, and more!
All proceeds from ticket sales will be donated to our designated charity at the end of the 2022 season.
THIS EVENT HAS ENDED
Thank you to everyone that attended! Have a look below at our show coverage.
If you missed this show don't worry, there's always something happening at Car Audio & Security. Check out our events page for all upcoming events.
WANT TO DISPLAY YOUR CAR? YOU NEED TO APPLY.
Please email us the make/model and a photo of your car to [email protected]. If accepted, we will reply to your email with a link to purchase a ticket.
Passengers do not need a ticket.
WANT TO ATTEND AS A SPECTATOR?
If you only wish to attend as a spectator, you do not need to apply or purchase a ticket. However, if attending by car you will need to park on the road, somewhere in the surrounding estate as our car park will be full of display vehicles.