Blaupunkt Frankfurt RCM 82 DAB - Retro Classic Bluetooth DAB USB SD Car Stereo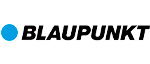 SKU
FRANCKFURT-RCM-82-DAB
THE CLASSIC 90S CAR RADIO RETURNS!
The relaunched cult car radio "Frankfurt RCM 82 DAB" with many new features!
Over the years, some models have become true cult objects. Now we present the new interpretation of the popular 1-DIN car radio and combine the unique selling points of the 90s model with new technologies and functions. The result is the Blaupunkt "Frankfurt RCM 82 DAB".
Its operating concept, simple design and crystal-clear reception contributed significantly to the popularity of the original Frankfurt RCM 82. In the new edition, we have adopted the styling of the original model, but at the same time given the radio a modern Vario Colour illumination for the keys and display.
Thanks to the Blaupunkt Codem IV FM RDS and DAB+ tuner, first-class reception also remains a strength of the new youngtimer car radio. New are the numerous interfaces, including two USB ports, an Aux connection and a microSD slot.
Audio streaming via Bluetooth is also not a dream of the future for the returning legend. Moreover, the radio bears the "Made for iPhone/iPod" label and ensures appropriate compatibility.
The audio sources can all be selected directly via buttons, and many other settings can also be accessed directly at the touch of a button. Further functions are located in the clearly structured menu, which is presented in German or English. All settings are permanently stored even if the battery is disconnected. This means that the entertainer from the 90s has arrived in the present.
The new "Frankfurt RCM 82 DAB" has a short installation depth – ideal for youngtimers with shortened installation slots. But it is not only the car radio itself that takes the user on a journey through time; the packaging of the device has also been elaborately designed and modelled on the original.
FROM THE CASSETTE COMPARTMENT TO MODERN MEDIA
The interfaces of the media port enable you to conveniently play your music collection via microSD, USB, audio input or even with an iPod/iPhone. Small pen drives and microSDs can also be used with the flap closed to preserve the original look.
INTERESTING FOR YOUNGTIMERS / OLDTIMERS
The original device was often installed in the VW Golf III, Ford Escort, BMW E30/E34/E36, Opel Kadett, MB W124/R129/W140, Porsche 911/944/928 and many more in the 90s. Now it returns as "Frankfurt RCM 82 DAB" in the old guise, but with the latest technology. And with "Variocolour" (4,096 colors), the illuminated buttons and the display can be perfectly matched to the color of the car model for a coherent overall picture.
Specifications:
CODEM IV High-End tuner
FM (RDS), AM (MW/LW) tuner
RDS with AF, CT, EON, PS, PTY, REG, TA & TP
Built-in DAB+ tuner
Travelstore
Bluetooth 2.1 modul with EDR
Profile: HFP, PBAP, A2DP, AVRCP, SPP
Built-in microphone + external
Twin connect
Navigation audio mix
Audio playback from USB, SDHC
Audio playback formats: MP3, WMA, WAV, AAC, FLAC
Fast playback from USB
Comfort browsing
USB, SDHC, SD, MMC
Front USB
Rear USB
SDHC/SD slot
Front Aux-in
Input for steering wheel control
Semi-parametric equalizer
X-bass function
Sound presets
4-channel preamp-out (4 V)
Subwoofer-out
4 x 50 watt max. power
Permanent memory
Variocolour
How will you send my item?
We ship to addresses within the UK using Royal Mail and DPD couriers.


How much does delivery cost?
Royal Mail Standard - 2-3 Day non-tracked service - £3.99.
Royal Mail Tracked - 2-3 Day tracked service - £4.99.
DPD 2-3 Day - 2-3 Day tracked service - £7.99 .
DPD Next Day - Next working day tracked service - £11.99.
DPD Delivery - Non specific DPD service for larger/bulkier orders - £15.
Saturday/Sunday Service - Tracked service specified for Saturday/Sunday - £22.99.
For orders to UK Non-mainland and International destinations, there will be an additional charge at checkout. Please see below for more information.


How long does delivery take?
Depending on the delivery service you choose, delivery usually takes between 1-3 working days to mainland UK from the moment we despatch your order. Orders to UK non-mainland and international destinations can take longer.


When will you despatch my order?
Orders placed before 3pm are processed and despatched the same day (excluding bank holidays and weekends). Orders placed on weekends will be processed and despatched the following working day.
*Please note that international orders may require extra checks before we are able to despatch your order so timescales may vary.


Can I track my delivery?
Yes - Order tracking is offered as standard on all items, whether they are shipped via DPD or Royal Mail. You will receive your tracking information via email once we have despatched your order.


UK Non-mainland and International destinations.
Due to the UK leaving the EU, some of our delivery partners have changed the way we ship to international and offshore destinations. This means that for the time being we are unable to ship items to these locations.
We are still accepting orders to these destinations however delivery times and prices are not final. We will confirm via email once we know more from our delivery partner.
Shipping for all items to UK Non-Mainland and International destinations will incur a charge at checkout. This charge is not final and we may need to charge for additional postage if required.
Shipping to international destinations may require further security checks and I.D. may need to be provided by the cardholder. We reserve the right to cancel any orders where you are do not pass our security checks or do not pay for appropriate postage.
Please note that we are unable to ship some items outside the UK. To avoid any disapointment please contact us before making your order.


What do you class as UK Non-mainland?
Rep. Ireland, N. Ireland, Channel Islands, Jersey, Guernsey, Isle of Wight, Isle of Man and Scottish Highlands. If you are unsure whether your address is classed as UK Non-mainland please feel free to contact us and an advisor will be happy to help.
For any further enquiries with regards to your delivery please contact us on 020 8561 9845 and one of our adviser's will be happy to help.
I want to return an item
Unwanted Goods: In accordance with The Consumer Contracts Regulations (2015), you have a 14 working day 'cooling off period' in which you have the right to cancel your purchase and receive a full refund. The cooling off period starts on the day after the day on which you received the goods (does not include weekends). You are responsible for the cost of returning the item to us. For your own protection, we recommend that you send the parcel using a delivery service that insures you for the value of the goods.
Providing that unwanted goods are received back by us in "as new" condition, we will refund payment for the goods. We don't mind if you open the product to check it, however any used or damaged products will be subject to a 25% handling fee so please take care when opening your item. These refunds will be made within 30 days of return of goods. Should you wish to cancel your purchase within the 14 working days 'cooling off' period, please e-mail us at [email protected]
Please tell us your name and address, how your order was placed and any payment reference (ie Paypal) and the order number.
Should you cancel your purchase with this 14 working day 'cooling off' period, we will refund your payment in full via the method of payment. There will be no charges for cancellation within this 14 working day 'cooling off period'.
You are advised to wrap the product carefully to avoid damage. You are also advised to return goods by recorded delivery, registered post, or by courier. Proof of postage will not be accepted as proof of delivery. Please remember to include with the return your name and address, and a copy of your purchase receipt.

Manufacturer's warranty

: Beyond this 14 working day period, you are covered under the manufacturer's warranty which is typically 1 year. If your product becomes faulty during this period, you should contact our eSupport department, via the website, direct email or phone for a returns number. We will then arrange for your item to be repaired (or replaced, if appropriate with a new product) or provide details of the manufacturers local service centre.
PLEASE NOTE: ALL RETURNS MUST BE ACCOMPANIED BY A VALID ORDER NUMBER
To avoid unnecessary returns, our returns address will be provided with the Returns Number.
Airlift Warranty Managments:
Limited Lifetime Warranty for Air Lift Performance 3HTM, 3PTM or 3STM Air Management/Control system and Accessories purchased before 09/03/2021
2-Year Limited Warranty for Air Lift Performance 3HTM, 3PTM or 3STM Air Management/Control system and Accessories purchased individually on or after 09/03/202
4-Year Limited Warranty for Air Lift Performance 3HTM, 3PTM or 3STM Air Management/Control system and Accessories purchased with an Air Lift Performance front and rear suspension kit or four (4) Air Lift Performance Dominator Air Springs (purchased within 45 days of each other) on or after 09/03/2021
Airlift Warranty Bolt-on Suspenion:
1-Year Limited Warranty for Air Lift Performance bolt-on Performance Series and Slam Series suspension kits purchased individually before 09/03/2021
2-Year Limited Warranty for Air Lift Performance bolt-on Performance Series and Slam Series suspension kits purchased with a 3HTM, 3PTM or 3STM Air Management/Control System on or after 09/03/2021.
Airlift Warranty Compressors:
1-Year Limited Warranty for Air Lift Performance compressors purchased before 09/03/2021
90-Day Limited Warranty for Air Lift Performance compressors purchased on or after 09/03/2021