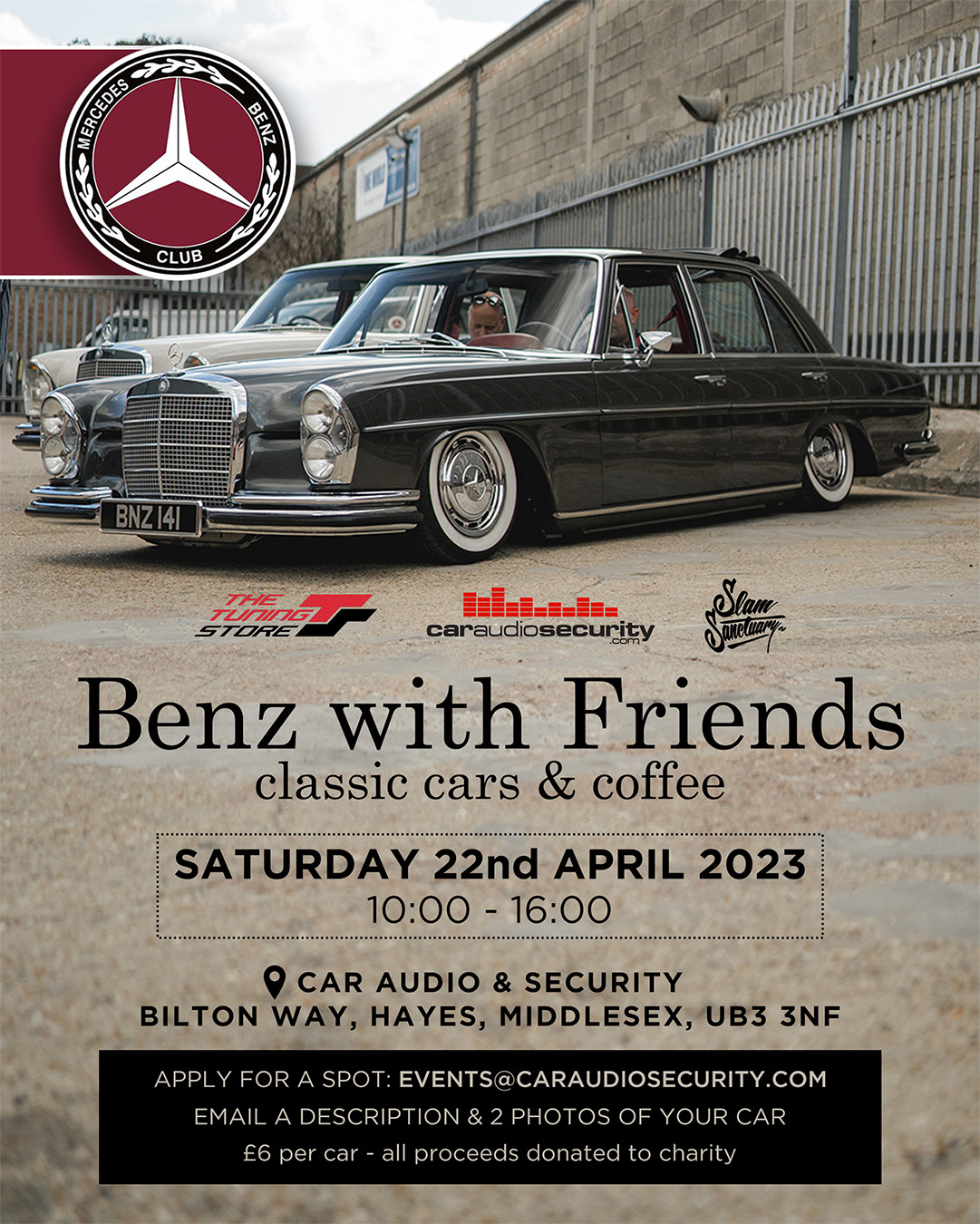 BENZ WITH FRIENDS - CLASSIC CARS & COFFEE
CAR AUDIO & SECURITY, BILTON WAY, HAYES, UB3 3NF

TICKETS: £6 PER CAR
Got a classic Mercedes-Benz? Why not bring it down to the Car Audio Security / The Tuning Store HQ yard on the 22nd April for a morning of classics, coffee and like-minded individuals.
Hot drinks will be available onsite.
All proceeds from ticket sales will be donated to our designated charity.


THIS EVENT HAS ENDED
Thank you to everyone that attended! Have a look below at our show coverage.
If you missed this show don't worry, there's always something happening at Car Audio & Security. Check out our events page for all upcoming events.
WANT TO DISPLAY YOUR CAR? YOU NEED TO APPLY.
Please email a brief description and two photos of your car to [email protected]. If accepted, we will reply to your email with a link to purchase a ticket.
Passengers do not need a ticket.
WANT TO ATTEND AS A SPECTATOR?
If you only wish to attend as a spectator, you do not need to apply or purchase a ticket. However, if attending by car you will need to park on the road, somewhere in the surrounding estate as our car park will be full of display vechiles.