Spotify App Ready
Control content from your Spotify App on your iPhone and Android devices as a dedicated source on the car stereo. Listeners can play, skip tracks, browse playlists, albums and radio stations via the car stereo's front panel.
Bluetooth
Driving while on the phone / touching it could get you: 6 points and a £200 fine. With Kenwood's Bluetooth receivers you stay safe and legal by connecting your phone via Bluetooth or via the USB lead (easy pairing for iPhones / Android smartphones). Then you can make calls by using voice activation like Siri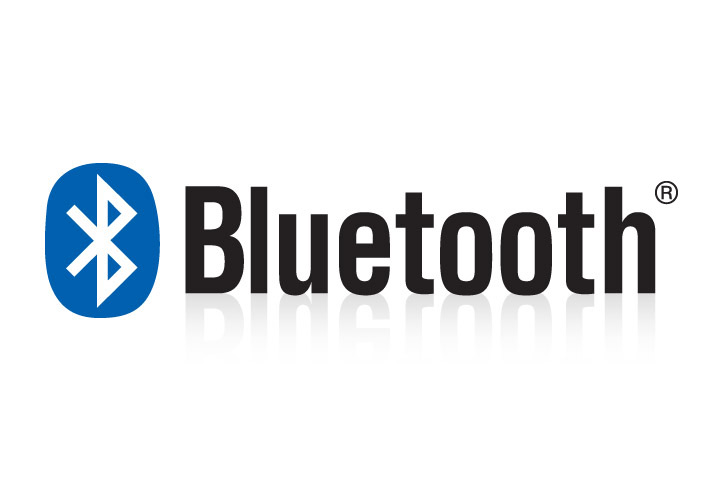 Kenwood Remote App
By downloading the Kenwood Remote App from the Apple App Store or Google Play Store you can simply set-up your Kenwood car stereo on your phone directly.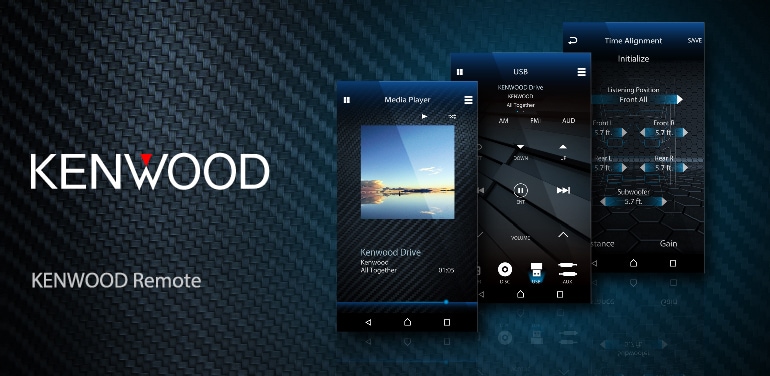 Key Features
Bluetooth handsfree & audio streaming built-in
MP3/WMA/AAC/WAV/FLAC playback
DSP, DTA & 13-band EQ built-in
KENWOOD Remote app ready
KENWOOD Music Mix app ready
13 digits, 1 Line Wide LCD Display
Red Key / White Display illumination
English/Russian/Spanish & French GUI language
1 RCA Preout (rear/sub selectable) Preout (2,5V)
OEM wired steeringwheel remote ready
General Features
DIN Size 1 DIN
Detachable Faceplate
Key Illumination Red LED
Rotary Encoder & Control Knob
Dual Accent Key Handsfree & Audio Streaming
Back-up Memory Tuner presets & menu settings
Attenuator with Smooth Volume Return
Touch Sensor Tone
Digital Clock (24H)
Clock display when power-off default off
All-off Select (20/40/60 minutes)
Built-in Connector Mitsumi, 16 pin
ISO connector, Mitsumi to ISO cable
Bluetooth unit built-in
USB interface x 1, (Front)
Firmware upgreadable
Display Features
Display Type Liquid Crystal Display (LCD)
Display Layout 1 line 13 Segments x 13 Digit
Vertical Aligment Liquid Crystal Display
Display Illumination White (LED)
Dimmer Control Manual / Set by Timer
Brightness control 0 - 31 steps
Demo Mode
Menu text in selectable language
English(default) / Spanish / French / Russian
Cosmetics features
Dress plate Black Injection
Preset key finish Black Injection
Escutcheon finish Black Injection
Volume & operation knob or wheel Transparant Lighting
Triangle Illumination Red LED
Front terminals dust cover
Key illumination Red LED
Illuminated front USB port Red LED
Brightness Control (Key) 0 - 31 step
Dimmer Control (Key) Manual / Set by Timer
Tuner Features
Station Select Manual / Preset
FM Reception
AM (MW/LW) Reception
Tuner Presets (FM/AM) 24 Presets (18FM / 6AM)
Preset memory w/o back-up power
Mixed preset memory (FM & AM) 6 presets
Up/Down Seek/Scan
Automatic Memory Entry (AME)
FM Stereo / Mono Selector
Radio Data System
Radio Text Plus
Traffic Information
Local search
AF Regional Selectable: AF/AF Reg/OFF
Auto TP search
Enhanced Other Networks Function (EON)
Program Type Function (PTY)
CE_Playable Audio file
AAC (*.m4a) files are playable USB
AAC (*.aac) files are playable CD/USB
MP3 files are playable CD/USB
WMA (.wma) files are playable CD/USB
WAV (.wav) files are playable USB
FLAC files are playable USB
CD Features
CD-R/RW Compatible
MP3, WMA & AAC playback
CD Text with special Character Support
English(default) / Spanish / French / German / Russian / Greek
D.A.C. processing 24bit
0 bit Mute
Random Function DISC Random/Random OFF
Repeat Function Track Repeat/All Repeat
USB Features
USB terminal, Front with dust cover
USB Type 2.0 High speed
MP3, WMA, AAC, WAV, FLAC playback
Repeat/Scan/Random search
Repeat / Random Play
Direct search
Resume play
Time code display
1,5A Smartphone Quick Charge
Audio Features
Maximum Output Power 50W x 4
MOSFET Power IC
Auxiliary Type Mini-jack, front panel
Pre-out 1 RCA
Pre-out Output Level 2.5V
Preout Rear / Subwoofer Switchable
Subwoofer Reference Level Adj.
2-Way X'over network
3-Way x'over (bi-amp connection)
Tone Control / Easy EQ 13 band, 8 presets
Balance/Fader/Loudness Control
Bass Boost Circuit Off/+1/+2/+3/+4/+5
Att.(-20dB) with smooth Volume Return
Easy 3-band EQ mode
Graphic Equalizer + Preset 13-Bands Graphic Equalizer with 8 Presets.
Digital Sound Processor (DSP) Built-in
Digital Time Aligment (DTA)
Low- & High-pass Filter
Speaker Size Control, Front/rear/subwoofer independently
Kenwood Sound Reconstruction
Sound Reconstruction
Space Enhancer
Realizer
Stage EQ
Drive EQ
Bluetooth General Features
Hands Free Profile with High Sound Quality HFP V1.7.1
Max num. of regist. phones for HFP 5 phones
2 phones fulltime connection
Audio Streaming (A2DP)
High Quality Audio Streaming SBC/AAC
Max num. of regist. units for A2DP 5 units
Serial Port Profile (SPP)
Phonebook Access Profile (PBAP)
Spotify App Link
KENWOOD Remote App Ready
KENWOOD Music Mix Support
Catchphone / Call Waiting
Private mode
Alphabet Search (Phonebook)
Noise Canceller
Echo Canceller
Phone device status display
Audio device status display
Signal strength display
Remaining battery display
Bluetooth Paring Indicator
High-quality noise canceling microphone Rear Wired
Bluetooth firmware upgradeable
* depends on phone model/make & Kenwood unit
Connectivity
Front USB & AUX Input
OEM Wired Remote Control ready
DC-Cord Mitsumi to ISO
Power Control (P.CON) wire
Amplifier pre-out 1 RCA: Rear/Subwoofer (selectable)
FM Antenna Input JASO connector
External microphone input 3,5mm mini-jack
Tuner Specifications
FM range: 87.5Mhz - 108MHz (50Khz step)
FM Usable Sensitivity 0.56μV/75ohm (S/N 30dBf)
FM Quieting Sensitivity 1.58μV/75ohm (S/N 46dBf)
FM Frequency Response 30Hz ~ 15kHz (± 3dB)
FM Signal to noise ratio (Mono) 68dB
FM Stereo Separation (1kHz) 40dB
MW range: 531kHz - 1611kHz (9kHz step)
MW Usable Sensitivity 28.5μV
LW range: 153kHz - 279kHz (9kHz step)
LW Usable Sensitivity 45μV
Codec Specs
MP3 Format MPEG 1/2 Audio Layer 3-Files
WMA Format in accordance with Windows Media Audio
AAC Format AAC-LC ".aac"(CD&USB) and ".m4a"(USB) files
WAV Format RIFF waveform Audio Format (only for LinearPCM)
FLAC Format FLAC files (up to 96kHz/24bit)
CD Specifications
Laser Diode GaAIAs
Digital Filter(D/A) 8 Times Over Sampling
Digital/Analogue Converter 24 Bit
Wow & Flutter Below Measurable Limit
Frequency Response 20Hz ~ 20kHz (±1dB)
Total Harmonic Distortion 0.01% (1kHz)
Signal to Noise Ratio 97dB (1kHz)
Dynamic Range 92dB
Channel Separation 85dB
MP3 Decoder Compliant with MPEG-1/2 Audio Layer-3
WMA Decoder Compliant with Windows Media Audio
AAC Decoder AAC-LC".aac" Files
USB Specifications
USB Version compatibility USB 1.1 / 2.0 full speed
File System FAT 32 / 16 / 12
Maximum Supply current 1500mA
D/A Converter 24bit
MP3 Decode Compliant with MPEG-1/2 Audio Layer-3
WMA Decode Compliant with Windows Media Audio
AAC Decode "m4a" & "aac" file encoded by AAC-LC format
WAV Decode Linear - PCM Files
flac Decode FLAC files up to 96kHz/24bit
Audio Specifications
Maximum Power 50W x 4
Output Power (DIN45324,+B=14.4v) 22W x 4
Preout Level 2500mV / 10kOhm,
Preout Impedance ≤ 600Ohm
Speaker Impedance 4Ohm ~ 8Ohm
AUX Frequency Response 20Hz ~ 20kHz (±1dB)
AUX Maximum Input Voltage 1000mV
AUX Input Impedance 30kOhm
DSP Specifications
Equalizer Type Graphic
Frequency band 13 bands
Frequency band - Front 62.5Hz ~ 16kHz
Equalizer Gain –9db ~ +9db
Q Control 0.25/ 0.50/ 1.00/ 2.00
High Pass Filter frequency Through/50 ~ 220 (Hz)
High Pass Filter Slope -12/-18/-24 dB/Oct
Low Pass Filter frequency 50 ~ 120(Hz)/Through
Low Pass Filter Slope -12/-18/-24 dB/Oct
Time Alignment 0 — 610cm(2 cm step)
Car type
► OFF
► COMPACT
► Full SIZE CAR
► WAGON
► MINIVAN
► SUV
► MINIVAN LONG
Bluetooth specifications
Technology Bluetooth V4.2
Frequency 2.402 - 2.48 GHz
Output power +4dBm(max), 0dBm (AVE) power class 2
Maximum range Line of sight approx. 10 meter
Handsfree profile (HFP)
Serial port profile (SPP)
Advanced audio distribution profile (A2DP)
Audio Codec SBC/AAC
Audio/Video remote control profile (AVRCP)
Phonebook access profile (PBAP)
Accessories
Release keys 2 pieces
Escutcheon
Installation Sleeve
DC cord (Mitsumi to ISO) 15 cm
Handsfree Microphone with 3 m cable
General Specifications
Operating voltage 14.4V (10.5 ~ 16V Allowable)
Maximum Current Consumption 10A
Dark Current Consumption Below 1mA
Dimensions (WxHxD) 182 x 53 x 155.5mm
Weight 1200 gr.
Operation Temperature Range -10°C ~ 60°C
Instruction Manuals Multi-language quick Guide
How will you send my item?
We ship to addresses within the UK using Royal Mail and DPD couriers.


How much does delivery cost?
Royal Mail Standard - 2-3 Day non-tracked service - £3.99.
Royal Mail Tracked - 2-3 Day tracked service - £4.99.
DPD 2-3 Day - 2-3 Day tracked service - £7.99 .
DPD Next Day - Next working day tracked service - £11.99.
DPD Delivery - Non specific DPD service for larger/bulkier orders - £15.
Saturday/Sunday Service - Tracked service specified for Saturday/Sunday - £22.99.
For orders to UK Non-mainland and International destinations, there will be an additional charge at checkout. Please see below for more information.


How long does delivery take?
Depending on the delivery service you choose, delivery usually takes between 1-3 working days to mainland UK from the moment we despatch your order. Orders to UK non-mainland and international destinations can take longer.


When will you despatch my order?
Orders placed before 3pm are processed and despatched the same day (excluding bank holidays and weekends). Orders placed on weekends will be processed and despatched the following working day.
*Please note that international orders may require extra checks before we are able to despatch your order so timescales may vary.


Can I track my delivery?
Yes - Order tracking is offered as standard on all items, whether they are shipped via DPD or Royal Mail. You will receive your tracking information via email once we have despatched your order.


UK Non-mainland and International destinations.
Due to the UK leaving the EU, some of our delivery partners have changed the way we ship to international and offshore destinations. This means that for the time being we are unable to ship items to these locations.
We are still accepting orders to these destinations however delivery times and prices are not final. We will confirm via email once we know more from our delivery partner.
Shipping for all items to UK Non-Mainland and International destinations will incur a charge at checkout. This charge is not final and we may need to charge for additional postage if required.
Shipping to international destinations may require further security checks and I.D. may need to be provided by the cardholder. We reserve the right to cancel any orders where you are do not pass our security checks or do not pay for appropriate postage.
Please note that we are unable to ship some items outside the UK. To avoid any disapointment please contact us before making your order.


What do you class as UK Non-mainland?
Rep. Ireland, N. Ireland, Channel Islands, Jersey, Guernsey, Isle of Wight, Isle of Man and Scottish Highlands. If you are unsure whether your address is classed as UK Non-mainland please feel free to contact us and an advisor will be happy to help.
For any further enquiries with regards to your delivery please contact us on 020 8561 9845 and one of our adviser's will be happy to help.
I want to return an item
Unwanted Goods: In accordance with The Consumer Contracts Regulations (2015), you have a 14 working day 'cooling off period' in which you have the right to cancel your purchase and receive a full refund. The cooling off period starts on the day after the day on which you received the goods (does not include weekends). You are responsible for the cost of returning the item to us. For your own protection, we recommend that you send the parcel using a delivery service that insures you for the value of the goods.
Providing that unwanted goods are received back by us in "as new" condition, we will refund payment for the goods. We don't mind if you open the product to check it, however any used or damaged products will be subject to a 25% handling fee so please take care when opening your item. These refunds will be made within 30 days of return of goods. Should you wish to cancel your purchase within the 14 working days 'cooling off' period, please e-mail us at [email protected]
Please tell us your name and address, how your order was placed and any payment reference (ie Paypal) and the order number.
Should you cancel your purchase with this 14 working day 'cooling off' period, we will refund your payment in full via the method of payment. There will be no charges for cancellation within this 14 working day 'cooling off period'.
You are advised to wrap the product carefully to avoid damage. You are also advised to return goods by recorded delivery, registered post, or by courier. Proof of postage will not be accepted as proof of delivery. Please remember to include with the return your name and address, and a copy of your purchase receipt.

Manufacturer's warranty

: Beyond this 14 working day period, you are covered under the manufacturer's warranty which is typically 1 year. If your product becomes faulty during this period, you should contact our eSupport department, via the website, direct email or phone for a returns number. We will then arrange for your item to be repaired (or replaced, if appropriate with a new product) or provide details of the manufacturers local service centre.
PLEASE NOTE: ALL RETURNS MUST BE ACCOMPANIED BY A VALID RETURNS NUMBER
To avoid unnecessary returns, our returns address will be provided with the Returns Number.
Airlift Warranty Managments:
Limited Lifetime Warranty for Air Lift Performance 3HTM, 3PTM or 3STM Air Management/Control system and Accessories purchased before 09/03/2021
2-Year Limited Warranty for Air Lift Performance 3HTM, 3PTM or 3STM Air Management/Control system and Accessories purchased individually on or after 09/03/202
4-Year Limited Warranty for Air Lift Performance 3HTM, 3PTM or 3STM Air Management/Control system and Accessories purchased with an Air Lift Performance front and rear suspension kit or four (4) Air Lift Performance Dominator Air Springs (purchased within 45 days of each other) on or after 09/03/2021
Airlift Warranty Bolt-on Suspenion:
1-Year Limited Warranty for Air Lift Performance bolt-on Performance Series and Slam Series suspension kits purchased individually before 09/03/2021
2-Year Limited Warranty for Air Lift Performance bolt-on Performance Series and Slam Series suspension kits purchased with a 3HTM, 3PTM or 3STM Air Management/Control System on or after 09/03/2021.
Airlift Warranty Compressors:
1-Year Limited Warranty for Air Lift Performance compressors purchased before 09/03/2021
90-Day Limited Warranty for Air Lift Performance compressors purchased on or after 09/03/2021