Air Lift 95682 - Lancer Evo 7/8/9 - Digital 3P 1/4" Performance Air Kit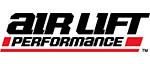 SKU
AIRLIFT-95682-EVO-7-8-9
What happens when you take a mundane Mitsubishi Lancer and add all wheel drive, a turbo engine and a ton of performance-influenced technology? You get the Mitsubishi Evolution. Known as the Evo for short, this car is basically a four-door rocket ship. With sharp attractive lines, and lots of aftermarket support this car is a favorite at the track as well as the show field. Since we are all about the "drive it, show it, track it" lifestyle, why wouldn't we develop an air suspension that will lower your Evo without giving up performance handling characteristics or ride quality?
Starting with the front suspension, we replace the front strut with our own threaded body, monotube, 30-way adjustable strut, which is topped off with a smooth-riding, double-bellows air spring. No need to purchase a set of camber plates to help with handling duties; we include a killer set of T-6061 red anodized plates coupled with high-quality spherical bearings for precise steering and quick reflexes. This hardware all adds up to an astounding 4″ drop from factory ride height.
In the rear, we utilize a progressive-rate, sleeve-style air spring mounted to a monotube, 30-way damping adjustable shock to match the front. Also, just like the front, we use T-6061 aluminum upper mounts with spherical bearings. When it is all said and done, you end up with a 4.6″ drop from that 4×4 stock height.
It's not all about fancy parts and a show-stopping stance, though. This suspension was designed on the race track with handling performance that leads the way in development. Not only will the air springs give you a smooth, progressive spring rate under hard driving, but the 30 levels of damping adjustment really allow you to fine-tune the ride, and give you the handling you are looking for. Go from a smooth, comfortable ride to race-car-stiff handling with the twist of a knob. What does this mean, exactly? It means you can have a comfortable drive to the track, change a couple of settings, and carve corners with the best of them. It also means that steep driveways and speed bumps will no longer make you cringe. With the push of a button, you can raise the car to factory height and clear pretty much any obstacle that comes along.
Detailed instructions will help you get your Evo slammed within a few short hours. If you have the ability to wire a stereo or swap out suspension parts, you should have no problem installing this air suspension. If you do run into a snag with installation, the Air Lift Performance tech support team is top-notch and can walk you through any questions you may have.
In order to bring to market the most durable air suspension possible, Air Lift Performance tortured the components of this kit to 1 million cycles (equivalent to approximately 100,000 miles) on our hydraulic test rig at temperatures from -30 deg F to 150 deg F. Couple this test lab work with thousands of miles of on-road testing—not to mention the one-year manufacturer's warranty—and this is a kit you can count on to handle whatever the road throws down!
Isn't it time you had the option of getting a killer lowered look without giving up ride quality and having to worry about scraping your ride? Ditch the springs and get to an entirely new level of low.
Airlift introduces the worlds first Height and Pressure based Air Suspension control system! Starting out with the 3P Pressure system you may ADD level sensors at any time! Using the amazing wired hand controller OR your IPhone / Android Smartphone Bluetooth via IOS/Android APP you may switch seamlessly from pressure based controls to height sensors! when added. The best of both worlds is now in your hand. Utilize your Pressure base system for real time pressure readings on all four corners plus the tank for daily, spirited or track driving. Or ADD the level sensors allowing you to add passengers and or cargo to your vehicle, switch over to Height base sensors, and level out the car to your desired setting! WOW! See Extended Descriptions for a comparison chart of the 3P Pressure systems abilities along side the 3H Height abilities.

Here is what you Get!:
1/4" Manifold
Display unit
Wire Harness
Self Purge Water Trap
APP FOR IOS OR ANDROID
Viair 444c Compressor
4 Gallon 5 Port Aluminum Tank
Airlift Performance Front Kit 78528
Airlift Performance Rear kit 78628
Front Kit
Pair of air-over monotube struts
Stainless steel leader air lines
1/4" OR 3/8" PTC fittings - Please specify when placing order!
Drop = 102mm/4.0″
Double bellows air springs
30-level adjustable, threaded body, monotube struts
Adjustable camber plates
Rear Kit
Pair of air-over monotube shocks
Stainless steel leader air lines
1/4" OR 3/8" PTC fittings - Please specify when placing order!
All mounting hardware
Detailed instruction manual
Drop = 117mm/4.6″
Progressive rate sleeve-style air springs
30-level adjustable, threaded body, monotube shocks
Suitable for:
2001-2003 Mitsubishi Lancer Evolution VII (all models)
2003-2005 Mitsubishi Lancer Evolution VIII (all models)
2005-2007 Mitsubishi Lancer Evolution IX (all models)
How will you send my item?
We ship to addresses within the UK using Royal Mail and DPD couriers.


How much does delivery cost?
Royal Mail Standard - 2-3 Day non-tracked service - £2.99.
Royal Mail Tracked - 2-3 Day tracked service - £4.99.
DPD 2 Day - 2 Day tracked service - £7.99 .
DPD Next Day - Next working day tracked service - £11.99.
DPD Delivery - Non specific DPD service for larger/bulkier orders - £15.
Saturday/Sunday Service - Tracked service specified for Saturday/Sunday - £22.99.
For orders to UK Non-mainland and International destinations, there will be an additional charge at checkout. Please see below for more information.


How long does delivery take?
Depending on the delivery service you choose, delivery usually takes between 1-3 working days to mainland UK from the moment we despatch your order. Orders to UK non-mainland and international destinations can take longer.


When will you despatch my order?
Orders placed before 3pm are processed and despatched the same day (excluding bank holidays and weekends). Orders placed on weekends will be processed and despatched the following working day.
*Please note that international orders may require extra checks before we are able to despatch your order so timescales may vary.


Can I track my delivery?
Yes - Order tracking is offered as standard on all items, whether they are shipped via DPD or Royal Mail. You will receive your tracking information via email once we have despatched your order.


UK Non-mainland and International destinations.
Due to the UK leaving the EU, some of our delivery partners have changed the way we ship to international and offshore destinations. This means that for the time being we are unable to ship items to these locations.
We are still accepting orders to these destinations however delivery times and prices are not final. We will confirm via email once we know more from our delivery partner.
Shipping for all items to UK Non-Mainland and International destinations will incur a charge at checkout. This charge is not final and we may need to charge for additional postage if required.
Shipping to international destinations may require further security checks and I.D. may need to be provided by the cardholder. We reserve the right to cancel any orders where you are do not pass our security checks or do not pay for appropriate postage.
Please note that we are unable to ship some items outside the UK. To avoid any disapointment please contact us before making your order.


What do you class as UK Non-mainland?
Rep. Ireland, N. Ireland, Channel Islands, Jersey, Guernsey, Isle of Wight, Isle of Man and Scottish Highlands. If you are unsure whether your address is classed as UK Non-mainland please feel free to contact us and an advisor will be happy to help.
For any further enquiries with regards to your delivery please contact us on 020 8561 9845 and one of our adviser's will be happy to help.
I want to return an item
Unwanted Goods: In accordance with The Consumer Contracts Regulations (2015), you have a 14 working day 'cooling off period' in which you have the right to cancel your purchase and receive a full refund. The cooling off period starts on the day after the day on which you received the goods (does not include weekends). You are responsible for the cost of returning the item to us. For your own protection, we recommend that you send the parcel using a delivery service that insures you for the value of the goods.
Providing that unwanted goods are received back by us in "as new" condition, we will refund payment for the goods. We don't mind if you open the product to check it, however any used or damaged products will be subject to a 25% handling fee so please take care when opening your item. These refunds will be made within 30 days of return of goods. Should you wish to cancel your purchase within the 14 working days 'cooling off' period, please e-mail us at [email protected]
Please tell us your name and address, how your order was placed and any payment reference (ie Paypal) and the order number.
Should you cancel your purchase with this 14 working day 'cooling off' period, we will refund your payment in full via the method of payment. There will be no charges for cancellation within this 14 working day 'cooling off period'.
You are advised to wrap the product carefully to avoid damage. You are also advised to return goods by recorded delivery, registered post, or by courier. Proof of postage will not be accepted as proof of delivery. Please remember to include with the return your name and address, and a copy of your purchase receipt.

Manufacturer's warranty

: Beyond this 14 working day period, you are covered under the manufacturer's warranty which is typically 1 year. If your product becomes faulty during this period, you should contact our eSupport department, via the website, direct email or phone for a returns number. We will then arrange for your item to be repaired (or replaced, if appropriate with a new product) or provide details of the manufacturers local service centre.
PLEASE NOTE: ALL RETURNS MUST BE ACCOMPANIED BY A VALID RETURNS NUMBER
To avoid unnecessary returns, our returns address will be provided with the Returns Number.
Airlift Warranty Managments:
Limited Lifetime Warranty for Air Lift Performance 3HTM, 3PTM or 3STM Air Management/Control system and Accessories purchased before 09/03/2021
2-Year Limited Warranty for Air Lift Performance 3HTM, 3PTM or 3STM Air Management/Control system and Accessories purchased individually on or after 09/03/202
4-Year Limited Warranty for Air Lift Performance 3HTM, 3PTM or 3STM Air Management/Control system and Accessories purchased with an Air Lift Performance front and rear suspension kit or four (4) Air Lift Performance Dominator Air Springs (purchased within 45 days of each other) on or after 09/03/2021
Airlift Warranty Bolt-on Suspenion:
1-Year Limited Warranty for Air Lift Performance bolt-on Performance Series and Slam Series suspension kits purchased individually before 09/03/2021
2-Year Limited Warranty for Air Lift Performance bolt-on Performance Series and Slam Series suspension kits purchased with a 3HTM, 3PTM or 3STM Air Management/Control System on or after 09/03/2021.
Airlift Warranty Compressors:
1-Year Limited Warranty for Air Lift Performance compressors purchased before 09/03/2021
90-Day Limited Warranty for Air Lift Performance compressors purchased on or after 09/03/2021